Welcome to my film music website!
I offer you my services as composer of original music for your film project. Please listen to the following excerpts from film scores I have written for television and cinema.
Perhaps there is something in a style you would like for your film, video, DVD, website or play soundtrack.
Even if there isn't, perhaps you're still looking for someone to compose it. Please contact me about obtaining a demo CD, original music creation prices, or licensing stock music for use in your project.
Thanks for listening!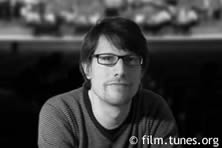 Bernhard Elsner
Film composer